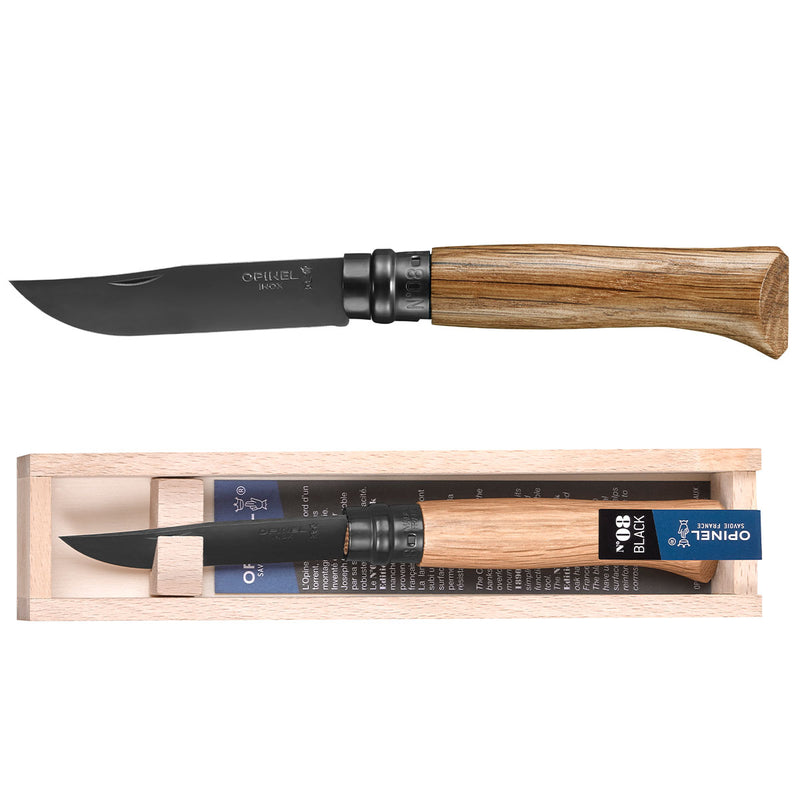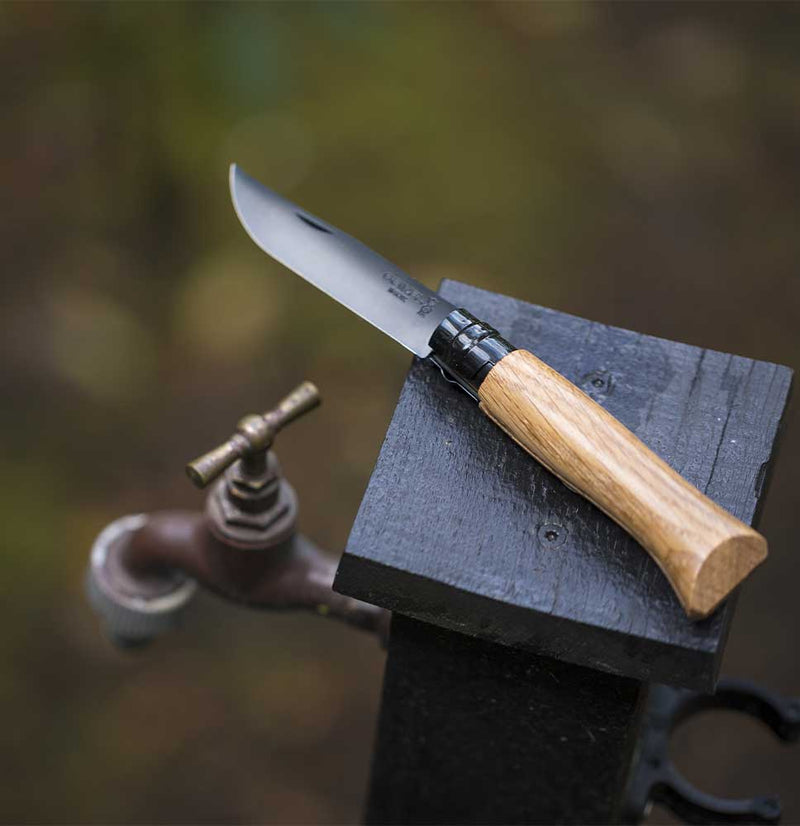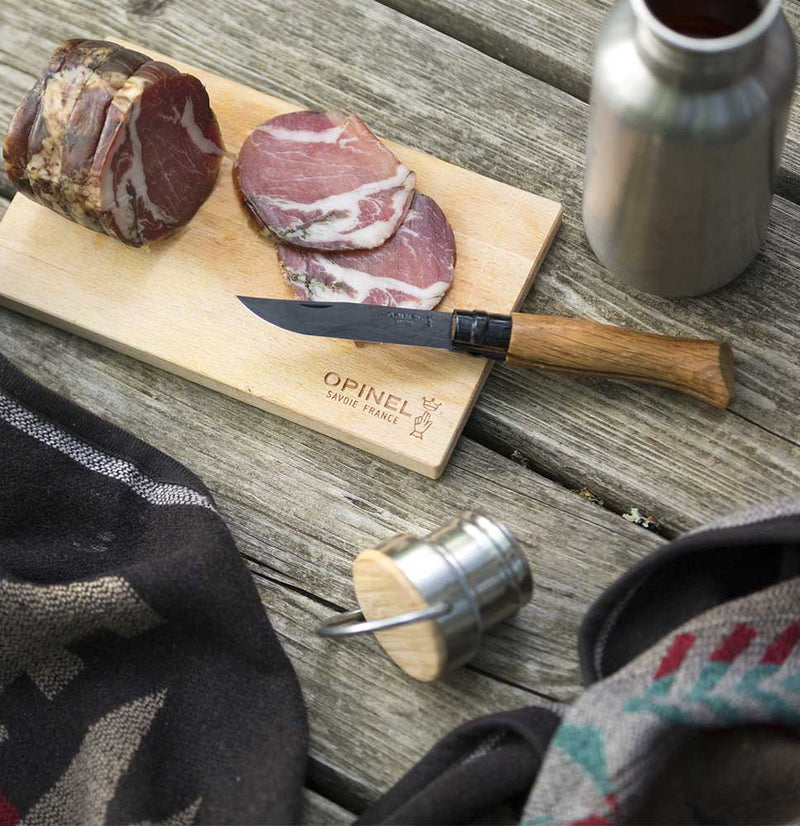 N°08 Limited Edition Black Oak Folding Knife + Wooden Gift Box
Technical specifications
Hardness 55-57 HRC. European origin. The stainless steel used in OPINEL blades is a grade optimized to guarantee both high corrosion resistance and high mechanical performance. The blade offers excellent sharpness and high resistance to abrasion (wear) which allows it to withstand regular contact with hard materials, such as ceramics, before requiring re-sharpening. Stainless steel has the advantage of requiring no special maintenance under ordinary conditions of use, unlike carbon steel. Nevertheless, it can meet its limits when it is put in prolonged contact with an aggressive environment (acid, salt water, detergent ...).
Our oak comes from France. It is a hard wood, very resistant, including to insects and fungi thanks to a high tannin content. It has a yellow-brown appearance, with regular veining.
Virobloc made in stainless steel with a specific black treatment which improves the protection against the corrosion. This treatment is scratch-sensitive, be careful not to use abrasive products or abrasive sponges when cleaning.
This black blade is matt and more resistant to rust than a classic stainless steel blade. This blade is more sensitive to the risk of scratching, be careful not to use abrasive products or sponges when you clean it.