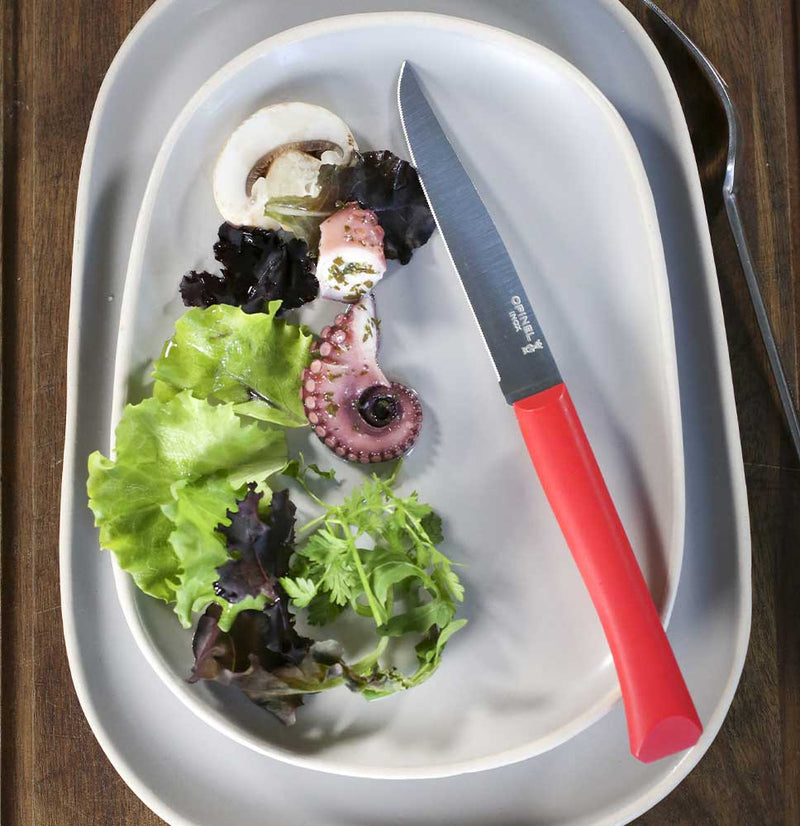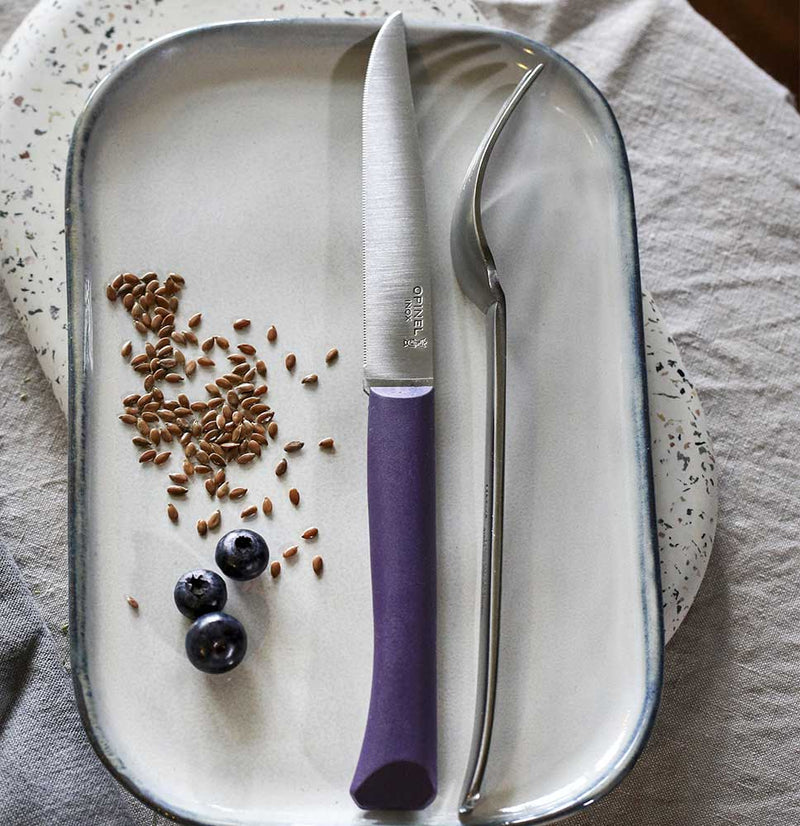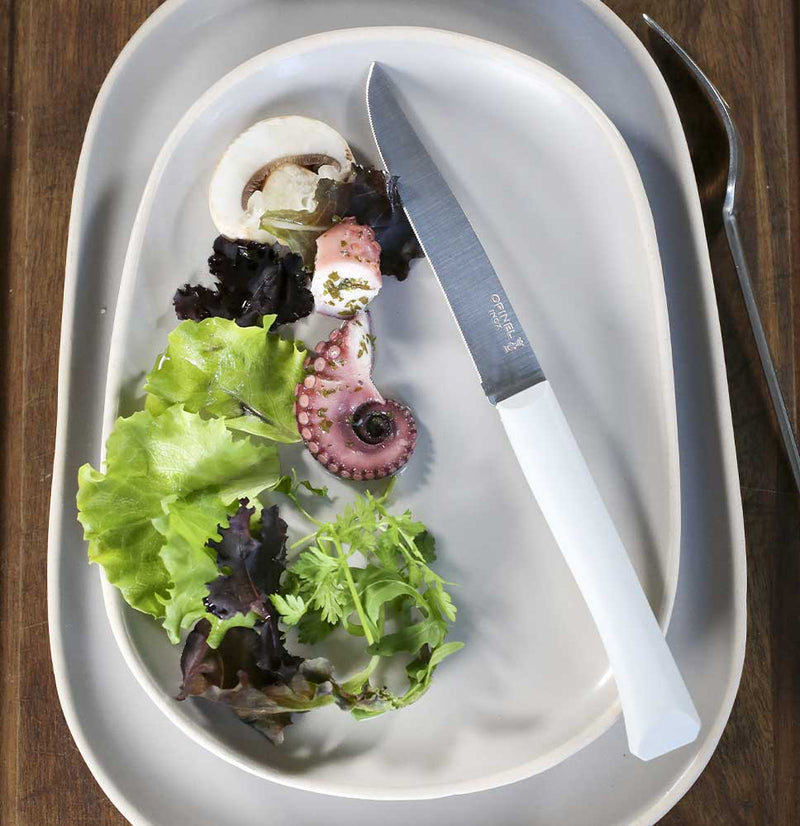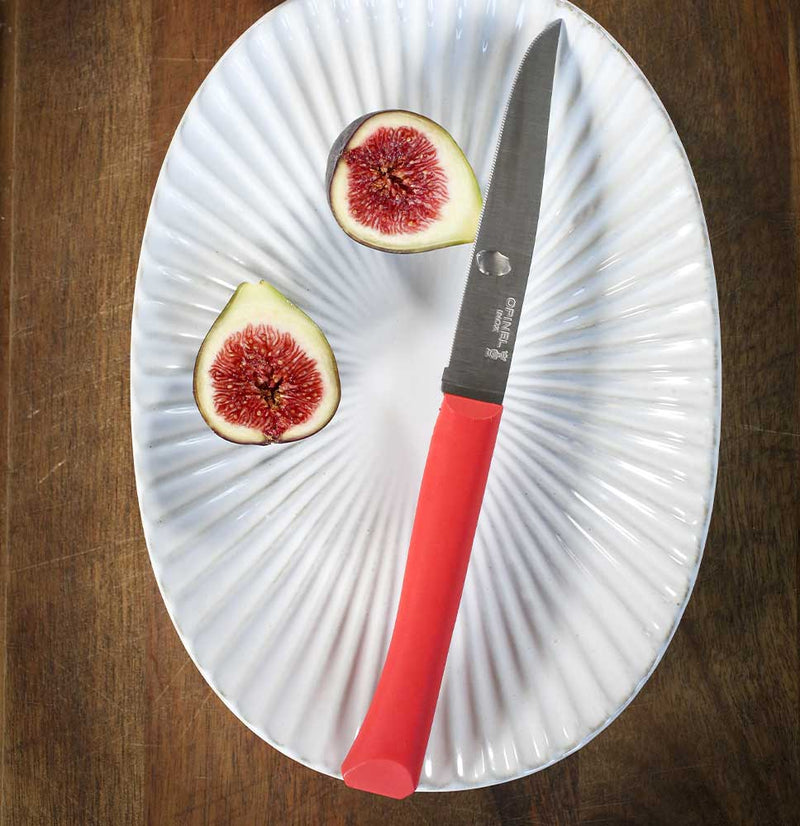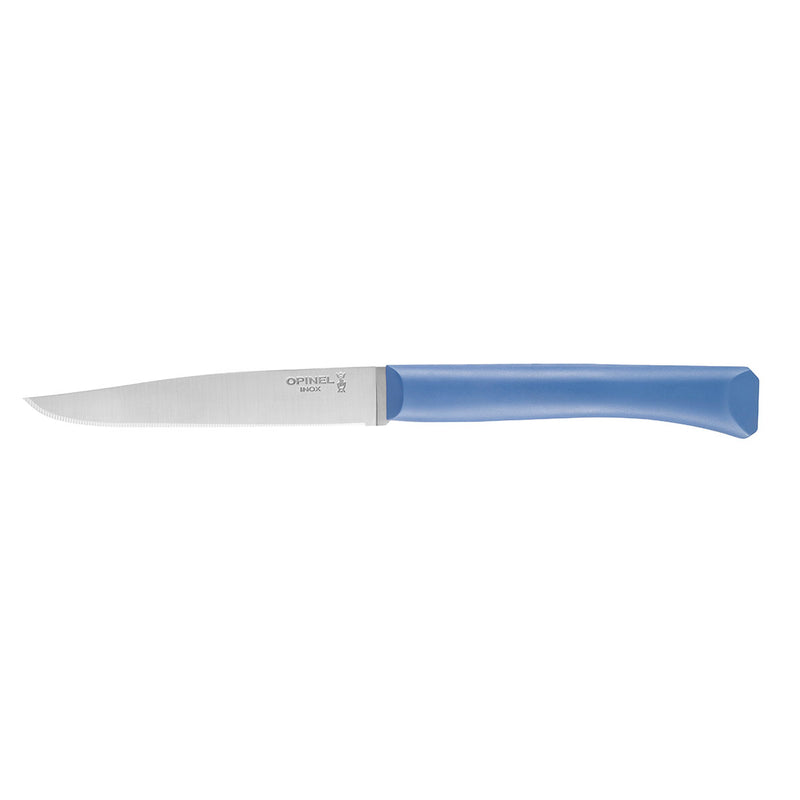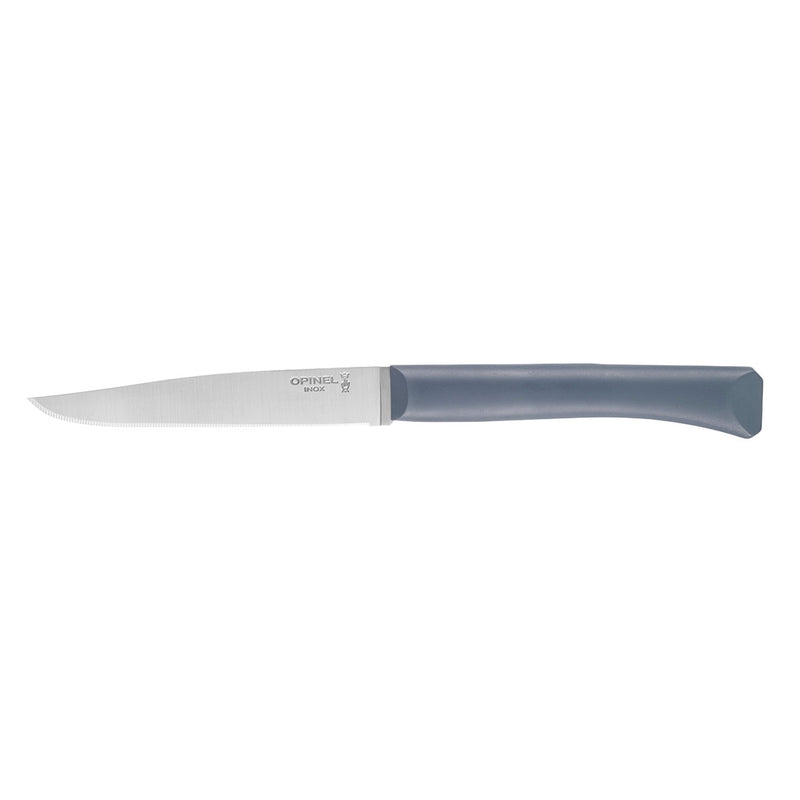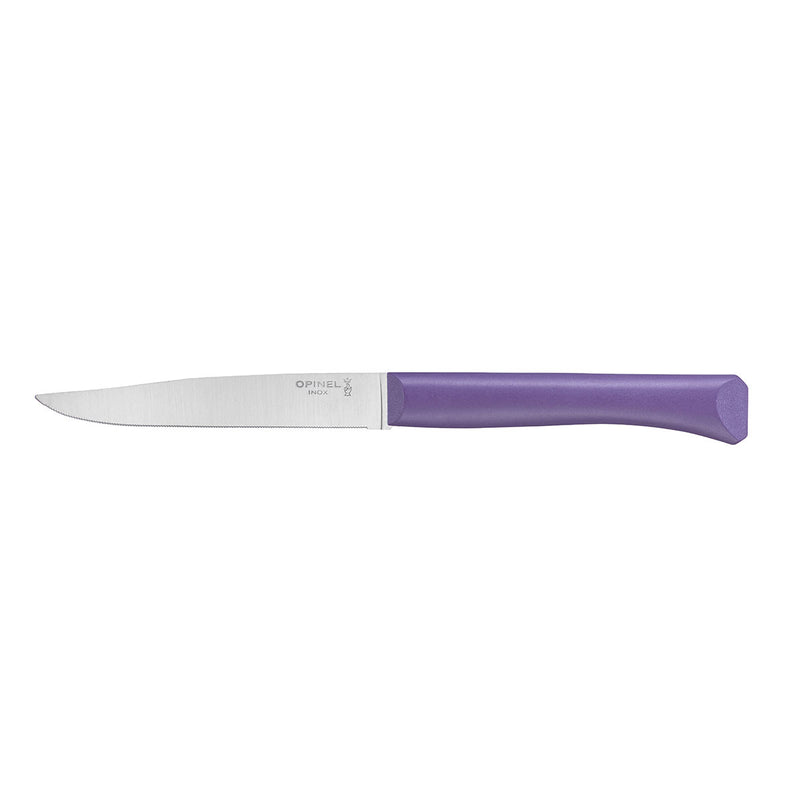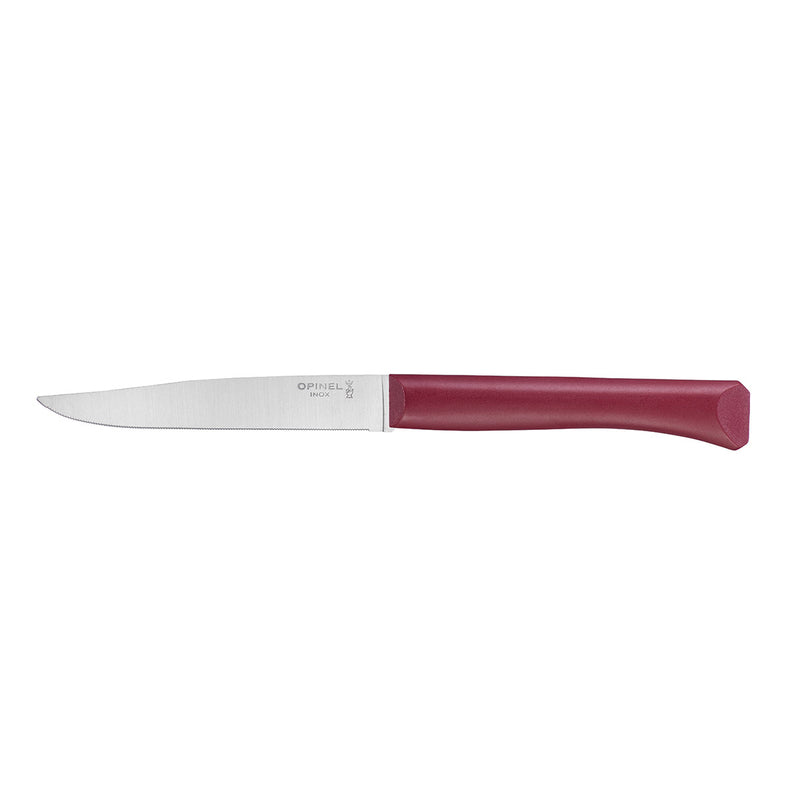 Bon Appetit+ Table Knife N°125 - Pack of 12
Ideal for your daily dining needs, the Bon Appétit+ steak knives are offered in packs of 12, ensuring you're well-equipped for everyday use. These knives are designed for convenience, with a dishwasher-safe polymer handle that makes cleanup a breeze. Available in a variety of colours to complement any table setting, their micro-serrated stainless steel blades promise long-lasting sharpness, effortlessly slicing through your dinners without dulling.

The Opinel table knife will bring style on your table!
Technical specifications
For a smooth cutting without tearing. The cutting power is long-lasting.
Hardness 55-57 HRC. European origin. The stainless steel used in OPINEL blades is a grade optimized to guarantee both high corrosion resistance and high mechanical performance. The blade offers excellent sharpness and high resistance to abrasion (wear) which allows it to withstand regular contact with hard materials, such as ceramics, before requiring re-sharpening. Stainless steel has the advantage of requiring no special maintenance under ordinary conditions of use, unlike carbon steel. Nevertheless, it can meet its limits when it is put in prolonged contact with an aggressive environment (acid, salt water, detergent ...).
The Bon appétit + knives handles are in high quality polymer haut de gamme resist to water, chemical products and heat.