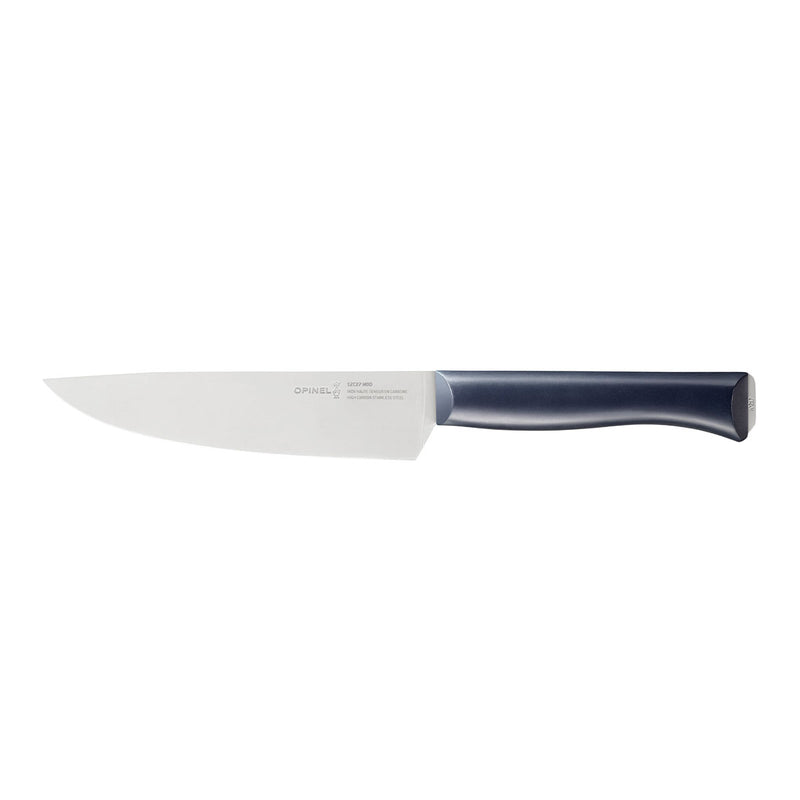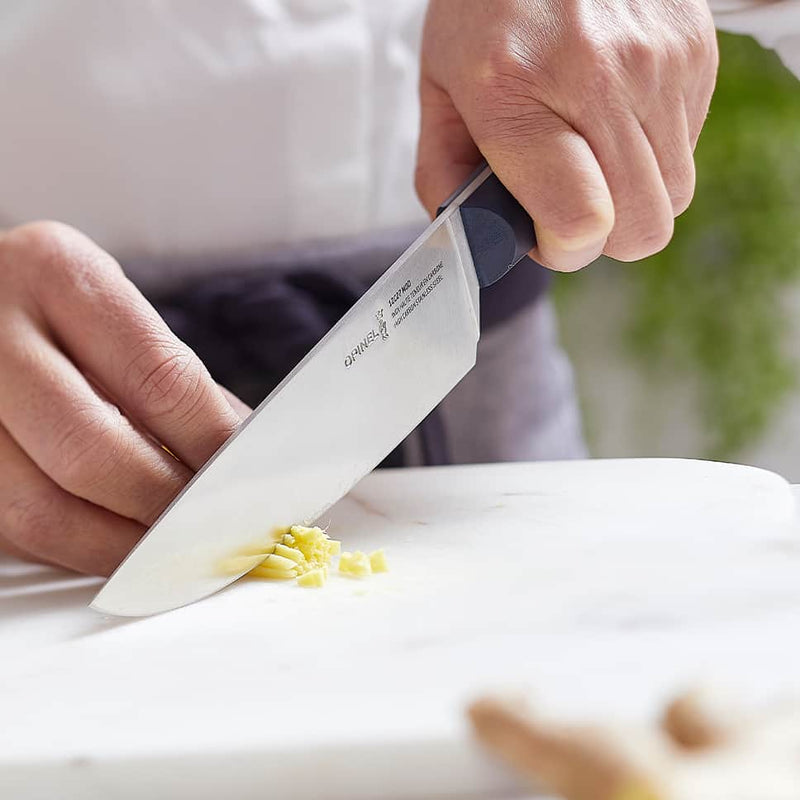 N°217 Small Chief Intempora
The agile and versatile knife!
The agile and versatile knife!
Technical specifications
Martensitic stainless steel with a high carbon content (0.52%) which guarantees excellent sharpness and high cutting power while offering good corrosion resistance thanks to the addition of chromium (14.5%) and manganese (0.60%).
The moulded handle is made from fibreglass polyoxymethylene which ensures excellent resistance to wear and water and outstanding impact strength. Thanks to its curved shape and triangular profile, it provides a secure and comfortable grip.
The full-tang blade extends throughout the entire length of the handle. The knife is robust and well balanced.